In our Manasquan Bank Game of the Week, Ryan Damelio led the way with 5 goals as Howell scored an 11-7 win over Middletown North under the Friday night lights
Howell 11 Middletown North 7
Junior Ryan Demelio scored five times to lead the Rebels to a win on Senior Night.  The Rebels raced out to a 6-1 lead at the end of one quarter and built a 9-4 halftime advantage.  Middletown North outscored the Rebels 3-2 in the second half, but never got closer than the final four goal deficit.  Watch the action from our Manasquan Bank Game of the Week:
Howell scoring:
Ryan Damelio – 5 goals
Nic Rossi – 2 goals, 2 assists
Jason Kenny – 2 goal, 2 assists
Drew Bukowiec – 1 goal, 4 assists
Nico Lorenzo – 1 goal, 2 assists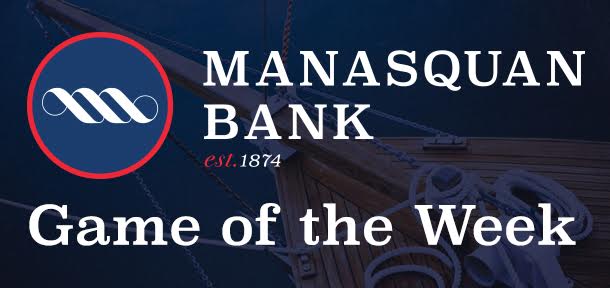 Thanks to the Howell Rebel fans for voting the boys lacrosse game against Middletown North for this week's Game of the Week.  Every Tuesday, we post matchups in baseball, softball and lacrosse involving schools located near Manasquan Bank branches.  The winning game gets highlights and interviews from SSZ.  A special thanks to Manasquan Bank for allowing us to bring you great coverage from Brick Township, Brick Memorial, Howell, Manasquan, Ocean Township, Point Pleasant Beach, Point Pleasant Boro, Saint Rose and Wall all year long!