A great high school baseball game at Count Basie Field as CBA holds off RBC 5-3 to advance to the Shore Conference finals and a matchup with Middletown South this Sunday night at the home of the Lakewood Blue Claws.  SSZ has all the highlights and post-game reaction
CBA 5 Red Bank Catholic 3
Luca Dalatri tied the all-time wins record in Shore Conference history with 34, but it didn't come without a scare.  The CBA right hander came into the game giving up just one run and walking 2 batters the entire season.  But RBC's Evan Madigan had 2 hits and 3 RBI's and Dalatri had to get out of a bases loaded jam in the 7th to pick up the complete game victory.  Madigan's two run single to right in the 7th made it a 5-3 game, and Dalatri issued his second walk of the inning to Dom Caraballo to load the bases.  Dalatri showed his mettle by striking out Aaron Ahn.  Then it was Sal Rinaldi who saved the game fielding a ball hit up the middle and firing to first base to end the game.  Dalatri finished the game with 10 strikeouts and to put things in perspective, his strikeout to walk ratio is now 108 to 4 and his ERA is still under 0.50.  Kenny Campbell had 4 RBI's including a three run triple in the 4th to dead center.  Brian Golden was 2 for 2 with an RBI in the 6th inning that proved to be the game winning run.  Watch all the highlights from a fantastic game:
CBA will face Middletown South for the Shore Conference title on Sunday night at 7pm at the home of the Lakewood Blue Claws.  RBC's season is not over.  The Caseys take on Camden Catholic on Friday at home in the Non-Public "A" South semifinals.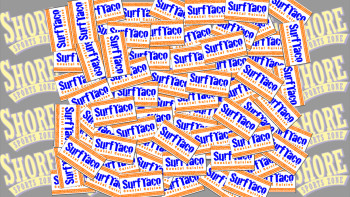 High definition highlights and post-game interviews from the biggest games in the Shore Conference is only possible thanks to our sponsors.   Thank you to Surf Taco for sponsoring our RBC coverage all year long!