CBA's Luca Dalatri made his first start in New Jersey and the Colts senior delivered a complete game shutout striking out 15 in a 1-0 win over Middletown North.  Watch the highlights and post-game reaction from Middletown
CBA 1 Middletown North 0
Luca Dalatri pitched a complete game three hit shutout, striking out 15 and walking no one as the Colts scored a lone run in the 4th inning to score an "A" North win.  Middletown North sophomore Tyler Ras was outstanding on the hill in a loss, scattering three hits and striking out 10 and giving up an unearned run.  Nick Hohenstein delivered a solid base hit to centerfield scoring Brandon Martorano in the 4th inning to produce the only run of the game.  About 15 MLB scouts were on hand to see Dalatri and Martarano who are signed to play Division I baseball at North Carolina, but could be high round selections in the MLB Amateur Draft on June 9th.  Watch the highlights and post-game reaction:
Watch all 15 of Luca Dalatri's strikeouts against the Lions here: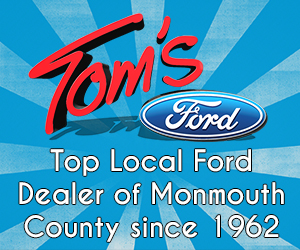 Thanks to Tom's Ford for sponsoring our Middletown North coverage all year long!