The Jersey Sports Zone team is getting set to preview the 2018 football season in August.  As we countdown to kickoff, we're breaking down the hundreds of hours of highlights we shot during the 2017 season.  Bergen Catholic is coming off a sectional championship.  Here are six highlight reels from Crusaders who should make a big impact in 2018:
Tyler Devera – 2019 Tight End – RUTGERS COMMIT
Rahmir Johnson – 2019 Running Back – NEBRASKA COMMIT
Aeneas DiCosmo – 2019 Defensive End
You'll be hard pressed to find a more impressive final five schools and creative artwork!
Josh McKenzie – 2019 Running Back
One of the biggest names on the board when it comes to New Jersey high school recruiting, McKenzie has 13 offers including Rutgers, Boston College, Syracuse, Harvard, Vanderbilt, Virginia and West Virginia:
Anthony Corbin – Class of 2019 Linebacker
Corbin has two Division I FBS offers from Air Force and Navy as well as five Ivy League offers.
Jordan Morant – Class of 2020 Safety
One of the top rising juniors in New Jersey, Morant has quickly piled up 13 Division I offers including Penn State, Michigan, Ohio State, Nebraska and Wisconsin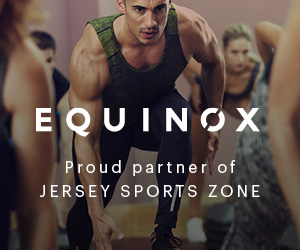 A special thanks to Equinox Fitness for sponsoring JSZ's coverage of Bergen Catholic.  Because of Equinox, we'll have many more great moments from the Crusaders in ALL sports during the 2018-19 season!