The Colts Neck Cougars won its second straight game with a 42-28 win over Neptune.  Joey Mauriello had 18 carries for 175 yards and 3 TD's in the victory.  The senior is set to play his final high school game on Thursday when the Cougars face North Burlington in a regional crossover game.  Mauriello is 104 yards away from reaching the 1000 yard mark.  Former Tampa Bay Buc and Super Bowl champ Darian Barnes presented Joey with his Monmouth Building Center Game Ball and kept his ongoing tradition of photobombing JSZ interviews!
Thanks to everyone who voted in this week's poll.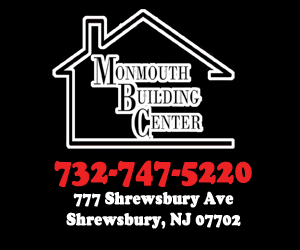 Monmouth Building Center in Shrewsbury has helped us celebrate great athletic performances in the Shore Conference over the past four years.  Thanks to the team at Monmouth Building Center for giving us the chance to honor great Shore kids in football, basketball, baseball and softball.
Coming up on Sunday, we'll have another 10 nominees from the Shore Conference up for a Monmouth Building Center Game Ball.   The polls open at 9:00 am and closes on Tuesday at 3:00 pm