Surf Taco hosted a celebration for the Jackson Little League All-Stars, who won the NJ state championship and reached the finals of the Mid-Atlantic Region in Bristol, Connecticut
The Jackson Little League All-Stars were treated to a celebration dinner courtesy of Surf Taco's Jackson location after an amazing run that featured a state championship, nationally televised games on ESPN and reaching the finals of the Mid-Atlantic Tournament, just one game away from reaching the Little League World Series in Williamsport, Pennsylvania.  Click on the video link above to see interviews with the team and congratulations to Jackson on an incredible season!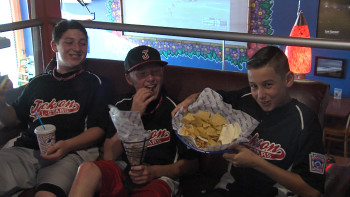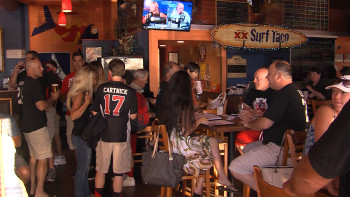 Surf Taco has 10 locations on the Jersey Shore and are committed to being a part of every community they serve.  Surf Taco in Jackson hosted the Jackson Little League All-Stars and fed them to congratulate the team and their families on an amazing run that put the entire city in the national spotlight.  We thank Surf Taco for joining our team at Shore Sports Zone and give us the chance to spotlight athletes in Monmouth and Ocean County.
If you enjoy our high definition highlights and features, the best thing you can do to support SSZ is support our sponsors.  Visit Surf Taco at one of their locations below for a great meal at an affordable price.  If you haven't been to Surf Taco, try it and you'll thank us later!
Belmar, NJ
Jackson, NJ
Lacey, NJ
Long Branch, NJ
Manasquan, NJ
Point Pleasant Beach, NJ
Red Bank, NJ
Seaside Park, NJ
Silverton, NJ
Shipbottom, NJ