JonMichael Rotondo and Aidan Supp blasted homers and the Caseys busted open a close game with a five run sixth inning to earn a 10-3 win over Freehold Boro and the Monmouth County Tournament championship.  SSZ has the highlights and post-game reaction in our US Army Baseball Game of the Week
Red Bank Catholic 10 Freehold Boro 3
JonMichael Rotondo launched a two run home run to left to cap off a four run first inning and the Caseys scored nine of their ten runs with two outs to earn the Monmouth County championship.  Brian Sheehy hit a towering pop up in the infield that dropped allowing the first two runs to score setting the stage for Rotondo's blast.  Freehold Boro answered with three runs in the top of the third highlighted by a Tom Holdorf two run double to right, but wouldn't score after the outburst.  Aidan Supp's homer in the third gave RBC a two run cushion.  Caseys starter Austin Nappi exited after four innings after getting close to his pitch limit and sophomore Vin Bianchi delivered three scoreless frames.  RBC busted the game open with five runs in the bottom of the sixth.  Mike Veit was named the championship game MVP after going 3-4 with two runs and an RBI.  Holdorf was the losing pitcher, but only gave up one earned run as the Colonials were plagued by errors.  RBC wins its first MCT since 2013 and ended a streak of three losses in the finals.  Watch the highlights and post-game celebration in our US Army Baseball Game of the Week:
US Army Game of the Week
Thanks to the US Army, Shore Sports Zone will bring you a Game of the Week in baseball, softball and lacrosse throughout the entire spring.  We'll pick the big games on the schedule and bring you extended highlights and post-game reaction.  Thanks to the US Army for supporting our coverage of great Shore Conference sports here on SSZ!
Nappi named MVP and wins SSZ Game Ball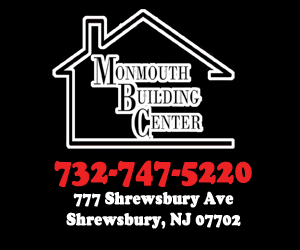 Thanks to Monmouth Building Center for sponsoring our Game Balls.  It was an RBC sweep this week as Austin Nappi won baseball honors and Taylor Lane is our SSZ Softball Game winner.
Sponsor Shout Outs!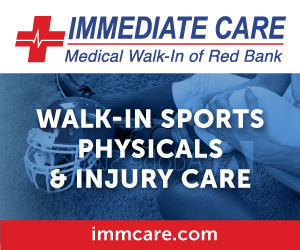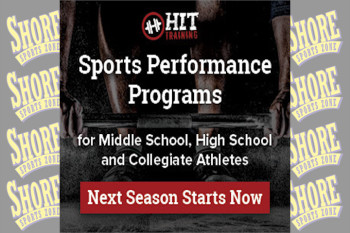 Thanks to Immediate Care Medical Walk-In of Red Bank for sponsoring our RBC coverage and Hit Training for giving us the chance to showcase Freehold Boro during their outstanding run to the MCT Finals