The Monmouth Building Center Game Ball tour comes to Manasquan where we honored Carly Geissler for her great play in the Shore Conference Tournament
Manasquan's Carly Geissler provided a huge spark in the Lady Warriors quarterfinal win at Brookdale Community College against RBC.  She won the fan vote for our Monmouth Building Center Game Ball SCT edition:
We presented the Game Ball to Carly following the Lady Warriors 68-41 win against Willingboro to open the state tournament:
The Game Ball was presented on the same day the Lady Warriors picked up a number of post-season honors.  Lisa Kukoda was named Shore Conference coach of the year and freshman Faith Masonius and junior Stella Clark were named first team All-Shore with sophomore Dara Mabrey a second team pick by Shore Conference coaches.   Click HERE to see the entire list of post-season honors.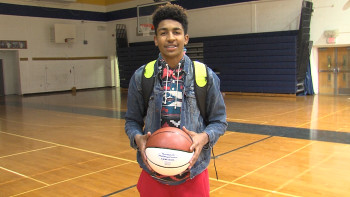 Congratulations to Darion Carrington of Toms River North for winning our SCT Boys Game Ball.  We'll have a state playoff poll for the best performances from this week in the post-season coming up on Sunday on SSZ.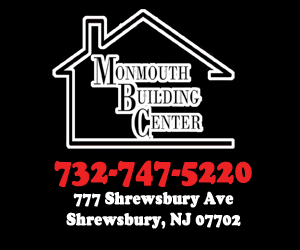 A special thanks to Monmouth Building Center in Shrewsbury for supporting high school athletes in Monmouth and Ocean County.  It started with football honors and now we have basketballs and game pucks in the winter.