SSZ pays a visit to the Brick Township Green Dragons where Noah Buono takes home the first Monmouth Building Center Game Ball of 2016
Congratulations to Brick Township's Noah Buono for winning the vote for top performer for last week and taking home a Monmouth Building Center Game Ball.  Buono nailed a game tying three pointer to force overtime against Monroe.  He finished the game with 27 points and 10 rebounds as the Dragons won 53-50 in OT.  The Green Dragons have been one of the Shore Conference's surprise teams off to an early 4-1 start to the season.
Coming up later this week, we'll pay a visit to Neptune to give Desiree Allen her Monmouth Building Center Game Ball.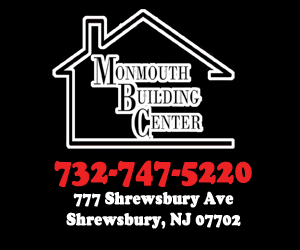 A special thanks to Monmouth Building Center in Shrewsbury for supporting high school athletes in Monmouth and Ocean County.  It started with football honors and now we have basketballs and game pucks in the winter.
A reminder that we post top performers from the week every Sunday on SSZ and polls stay open until Tuesday at 4:00 pm.