Josh McKenzie is on his way to the Ivy league and the Yale Bulldogs.  The Bergen Catholic running back chose Yale over 12 other schools leading up to his senior season at Bergen Catholic.  McKenzie had a number of FBS offers including Rutgers, Boston College, Vanderbilt and Virginia, but opts to head to the Ivy League.  McKenzie made the Friday night announcement via his social media accounts:
Watch JSZ's Highlight reel of the newest Yale Bulldog:
McKenzie has been hyped as one of the nation's top running backs as far back as 8th grade and has equal prowess on the wrestling mat.  JSZ's Jay Cook profiled McKenzie's return to the mat during his junior year with the Crusaders:
In Middletown, Mater Dei Prep linebacker Shitta Sillah made Friday night headlines with his commitment to Boston College.  Sillah had a long list of offers and heads to Chestnut Hill along with fellow Seraphs senior Izaiah Henderson.
Sponsor Shout Out!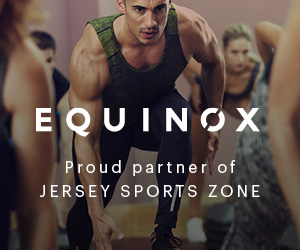 A special thanks to Equinox Fitness for sponsoring our Bergen Catholic coverage on Jersey Sports Zone.  Great Crusader highlights and features are made possible thanks to their support!