Khristian Acosta had three goals and an assist in Middletown North's 4-1 win over Madison in the state quarterfinals.  SSZ has the highlights as the Lions are one win away from returning to the Rock
Middletown North 4 Madison 1
Khristian Acosta scored three goals and added a helper on Bobby Hampton's tally to get the Lions into the Public "B" state semifinals.  The Lions scored three goals in the first period as Acosta's first goal gave him his 200th career point.  SSZ has all four goals and a great save from Anthony Manfredi on a breakaway in our highlights.
CBA beat Pope John 3-0 to reach the Non-Public state semifinals.  For Middletown North, the Lions will face Ramsey, the team they beat in last year's state championship game, on Wedensday afternoon with a return trip to the Rock (home of the New Jersey Devils) on the line.
State Semifinals
Mennen Arena in Morristown
(4) Ramsey vs (1) Middletown North – Wednesday, 4:30 pm
(3) CBA vs (2) Don Bosco Prep – Thursday, 8:30 pm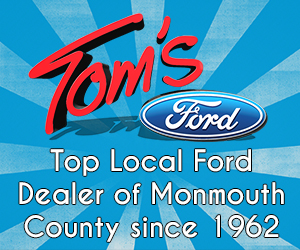 Thanks to Tom's Ford for sponsoring our Middletown North coverage.  Our sponsors allow us to cover great high school athletes in all sports and keeps us from putting up a paywall or constant pop up ads all over SSZ.  Thanks to Tom's Ford we'll see you in Morristown on Wednesday with all the highlights of Middletown North and Ramsey!