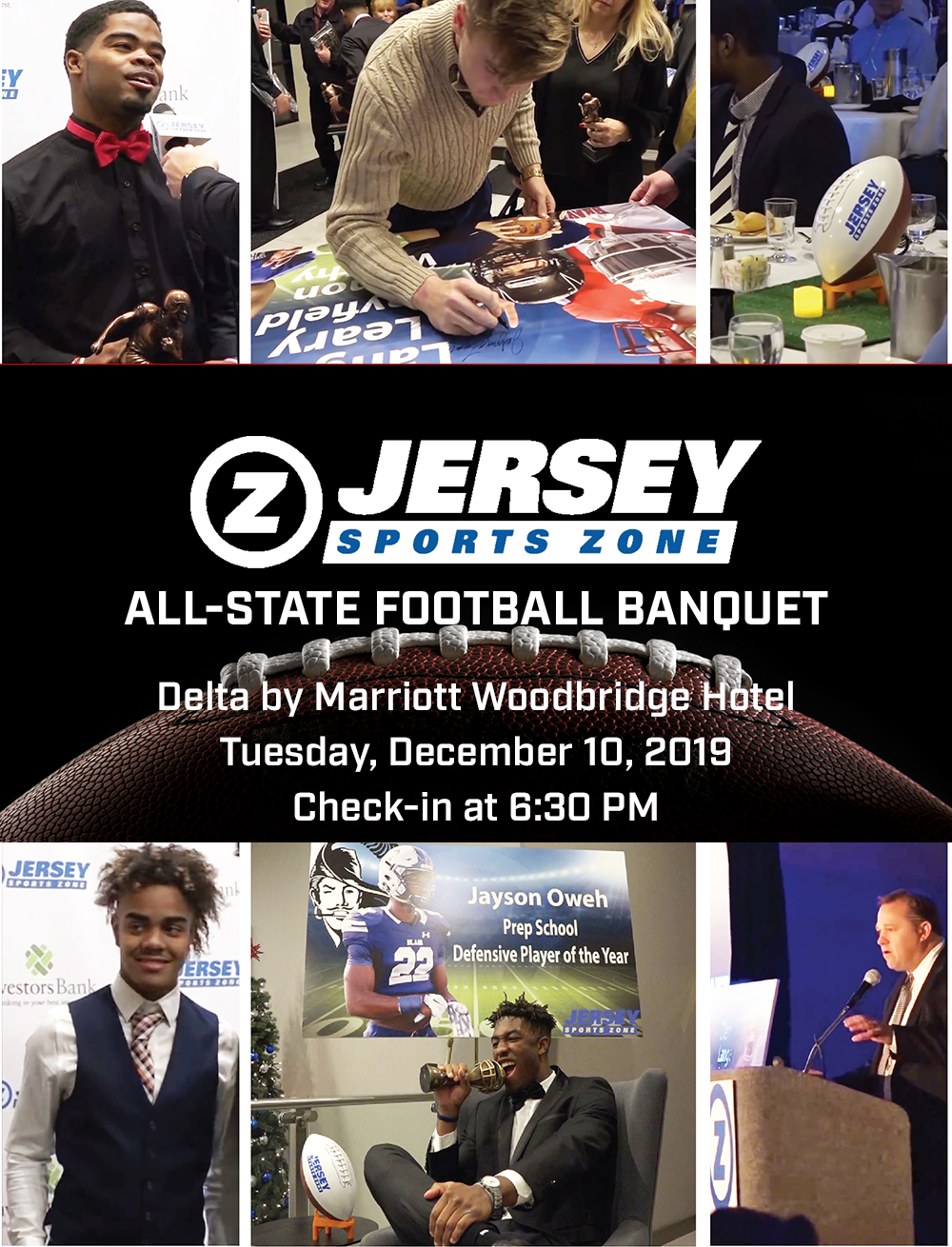 The JSZ "All-State" Football banquet is one of the most fun and memorable nights for NJ high school football fans, coaches, players, their families and friends.
Selected by coaches, we will honor over 100 top football players from across the state, culminating with five finalists for "Player of the Year." But, what also makes the evening special is the fact that every player in attendance is treated like a superstar. Live camera interviews, stand & repeat photo sessions and lots of awards are all part of the excitement.
Packed with dozens of high-definition player highlights and customized pieces, the evening is sure to be fun. We welcome all high school football fans, players, parents, siblings, and coaches to attend!